Monday, Marcy 26, and Wednesday, March 28
, we managed to get into the studio and finish up all the horn parts for the new album. Trombone player Adan Infante of 40 Watt and many other bands and trumpet and flugalhorn player Thomas Lake came in and tracked my parts for "Trona," "Me and Thomas Hardy," and "Josaie."
"Josaie" is standing out as the dark horse of the lot. The trumpet part is reminiscent of a sixties spaghetti western soundtrack. The song's about three minutes long - perfect for a single - and pretty catchy if we don't say so.
The other two tracks' horn parts are lending a '60s British gameshow feel to the tunes - wonderful and rich sounding. I can almost see the BBC/Thames television broadcasting logo in my mind when I close my eyes.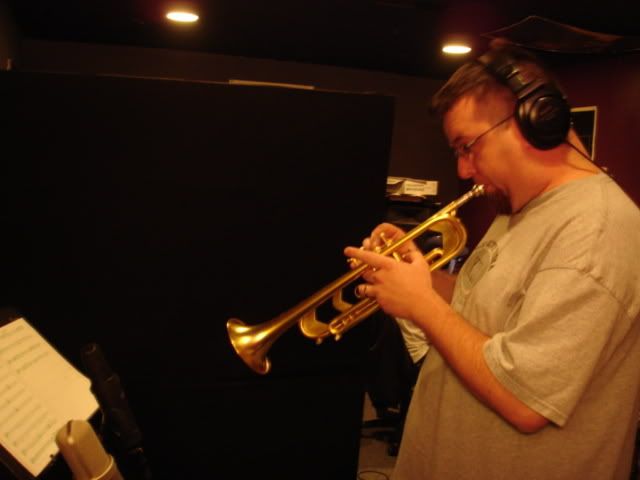 Ricky also tracked some great arpeggiated and strummed electric guitar tracks for "JoSaie" - a tinge of Johnny Marr in a fabulous way.